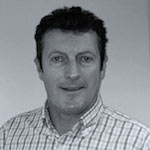 Charles Sharland
Chairman
Charles joined the board of Silicon Safe in December 2015 as chairman with a view to helping to create an important and disruptive technology in the cyber security space.
Charles was also founder and chairman of AppSense Technologies, the leading user experience and endpoint security player which was acquired by Ivanti/Checkpoint in 2016. Charles built AppSense into a global brand in the enterprise space as CEO over eight years. Prior to AppSense, Charles founded Vistorm, an enterprise managed security operation which was acquired by HP.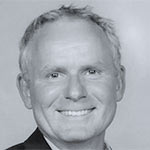 Roger Gross
Head of Research and Development
Roger Gross is responsible for all things technical at Silicon Safe and has over 25 years of experience in computer R&D and manufacturing. His expertise includes Operating System Development, Networking, the IOT and Computer Security.
During a distinguished technical career Roger pioneered innovations such as Operating System led power management and wear leveling in Flash memory file systems. He also invented the split-architecture Web Browser, aka Cloud browser. He has developed over 50 commercial hardware and software products and has worked at companies including Intel, Citrix, Novell and Norsk Data.
As an entrepreneur Roger has founded startups in both the UK and US with exits including trade sales and an IPO.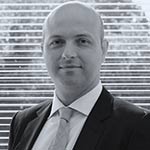 Greg Saunders
General Counsel
Greg's appointment to the board reflects the emphasis the company places on protecting its commercial and intellectual property interests.
Greg has experience in all areas of corporate disputes and commercial litigation with a particular focus on shareholder disputes, warranty claims.
Greg has substantial experience in defamation matters and has advised local authorities and large corporates on procurement issues and judicial review. Greg is also a Notary Public.